Commercial Plumbing & Drain Experts in

Mason

, OH
When it comes to professional commercial plumbing services in Mason, Greater Cincinnati, Greater Dayton and surrounding areas, you need to make sure you're hiring a commercial plumber with the experience, insurance, state licensure, and all the know-how needed to handle the job properly. Commercial plumbers are held to a much higher standard than your local plumbing handyman. If you're looking for a professional "commercial plumber near me" who has all the skills and qualifications necessary to handle your commercial plumbing project in a timely and affordable manner, you're in the right place. 
We at Mason Plumbing & Drain offer a wide range of high-quality commercial plumbing services. We carry the plumbing industry's best products and latest tools. It doesn't matter if your commercial plumbing project is new construction or commercial plumbing repairs to an older office building or government building downtown — we have everything we need to get the job done right the first time and to do it at price that's fair and competitive. All of our work is backed by a 100% customer satisfaction guarantee.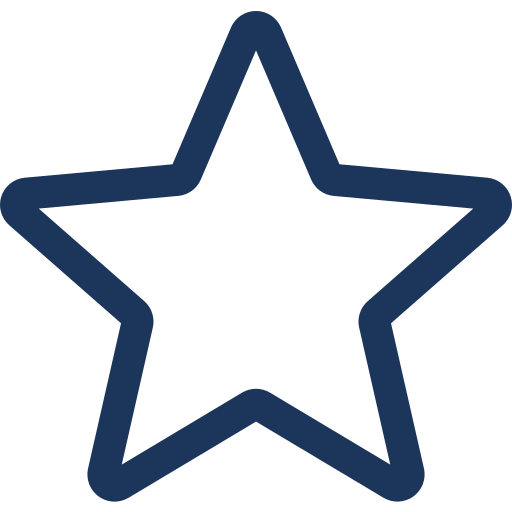 We're friendly and professional
We'll treat you with respect, and we'll always be on time.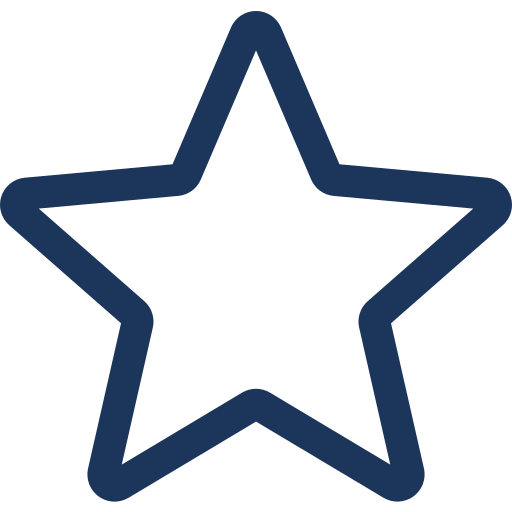 We're knowledgeable and experienced
Our plumbers have years of experience in the plumbing industry, so they can tackle any issue that comes up!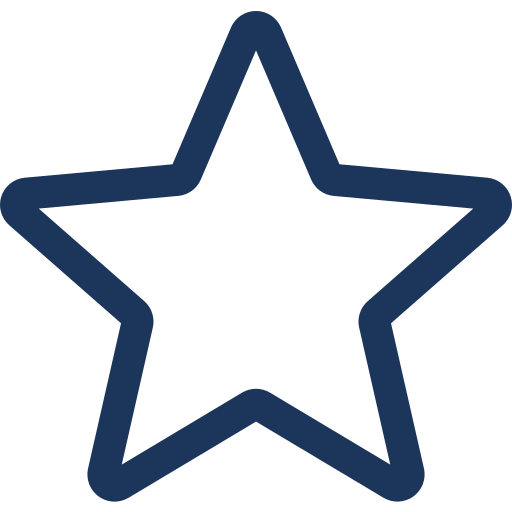 We're honest and reliable
We make sure everything is completed properly before leaving your home or business premises at the end of each day (or night).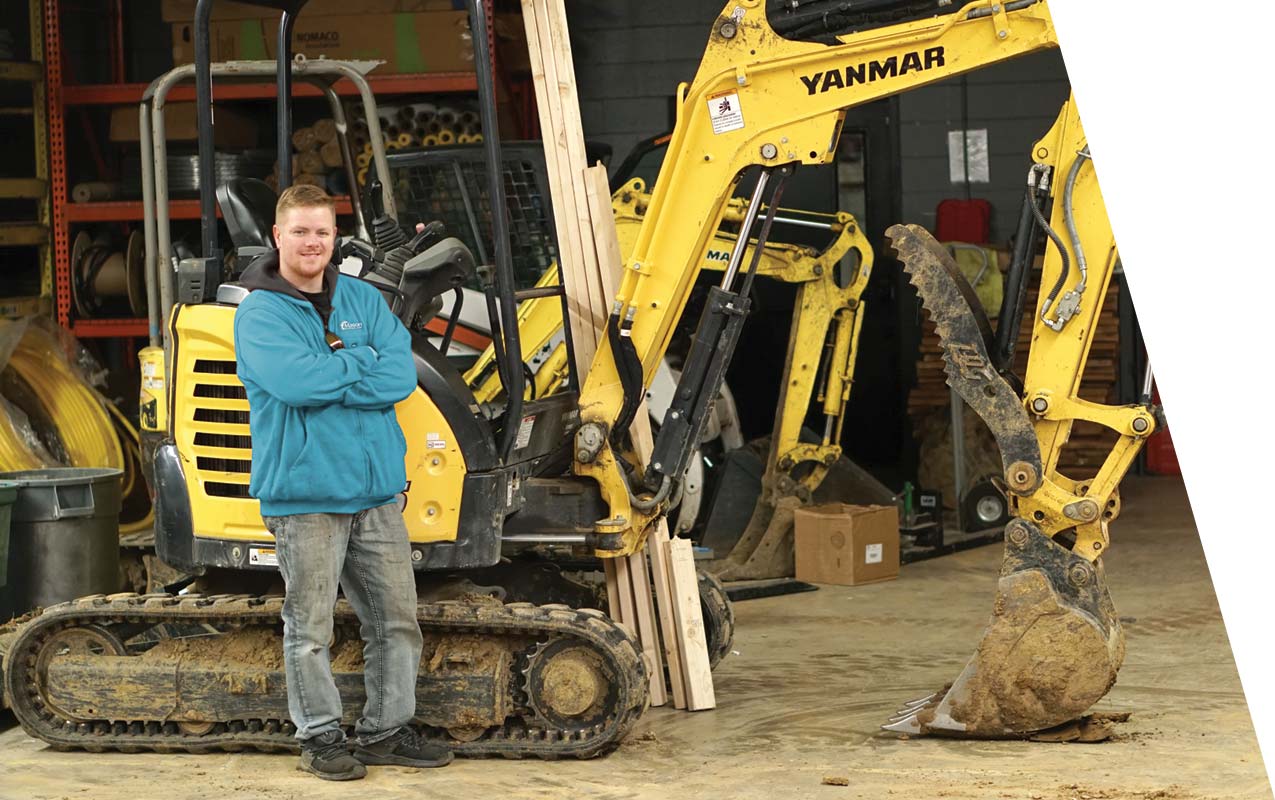 Local Licensed Commercial Plumbers You Can Trust
Are you trying to find a commercial plumbing company in Mason, Greater Cincinnati, Greater Dayton or surrounding areas? If so, you're in the right place! Mason Plumbing & Drain is the local, licensed plumbing contractor to call! We have a friendly staff of commercial plumbers who are fast, professional and affordable. We are a member of the Five Star Group Family, which includes Five Star Mechanical Solutions for all types of commercial heating, ventilation, air conditioning and electrical services. As local commercial plumbers, we have nearly a decade of experience working on all types of different commercial plumbing applications, whether you own a restaurant, manage an apartment complex, manage a school or church or have some sort of retail space with commercial plumbing needs. We've seen it all and we can handle just about anything that comes our way — whether it be a commercial plumbing repair, commercial plumbing installation, commercial plumbing replacement, commercial plumbing repairs or commercial plumbing maintenance services. We also work with commercial water heaters and commercial water treatment systems, water flow systems, commercial water softeners, commercial drains and commercial excavations. 
Gas Line Repair Experts

 
Although a lot of homeowners think plumbing work is only water-related (and for things like water lines, toilets, plumbing fixtures, faucets, bathrooms and drains) we have specialty gas plumbers on staff at Mason Plumbing & Drain who can install and repair gas lines with the utmost safety in mind. These gas plumbers also work on gas water heaters and other gas-powered plumbing appliances in your home and around your home. 
If your gas lines need repaired or replaced, you should always find a licensed professional to handle the installation work for you. Because gas lines power some of the most important appliances in your home, like water heaters, dryers, stoves, and fireplaces, and because safety is a major factor with gas and we all depend on an efficient gas system, you should always call a gas plumbing expert like Mason Plumbing & Drain for gas line repair services. 
Although there are certain types of repairs people can do on their own, gas line repairs are not one of them. Any work or services involving a gas line or gas-powered appliance should be handled by a professional who is trained and knows how to take all the necessary gas safety precautions. More importantly, professionals carry insurance coverage, in addition to state licensure.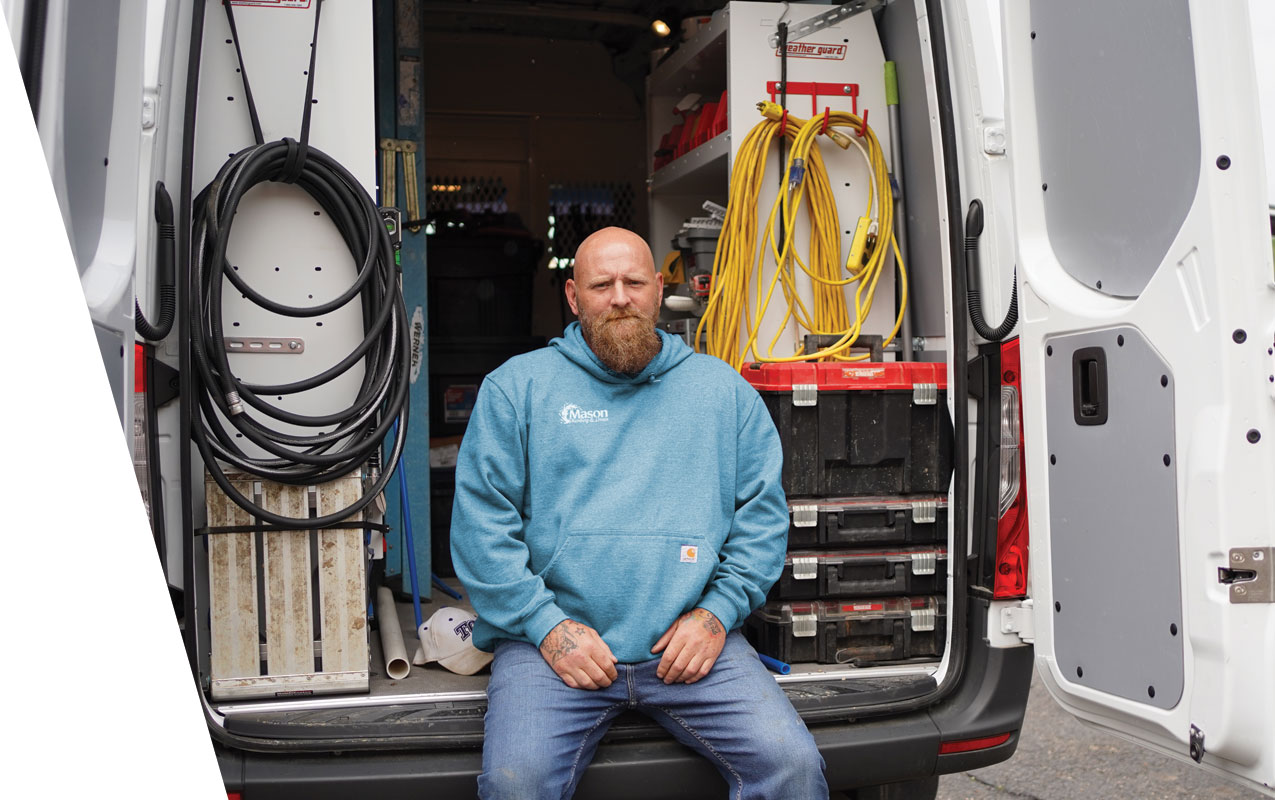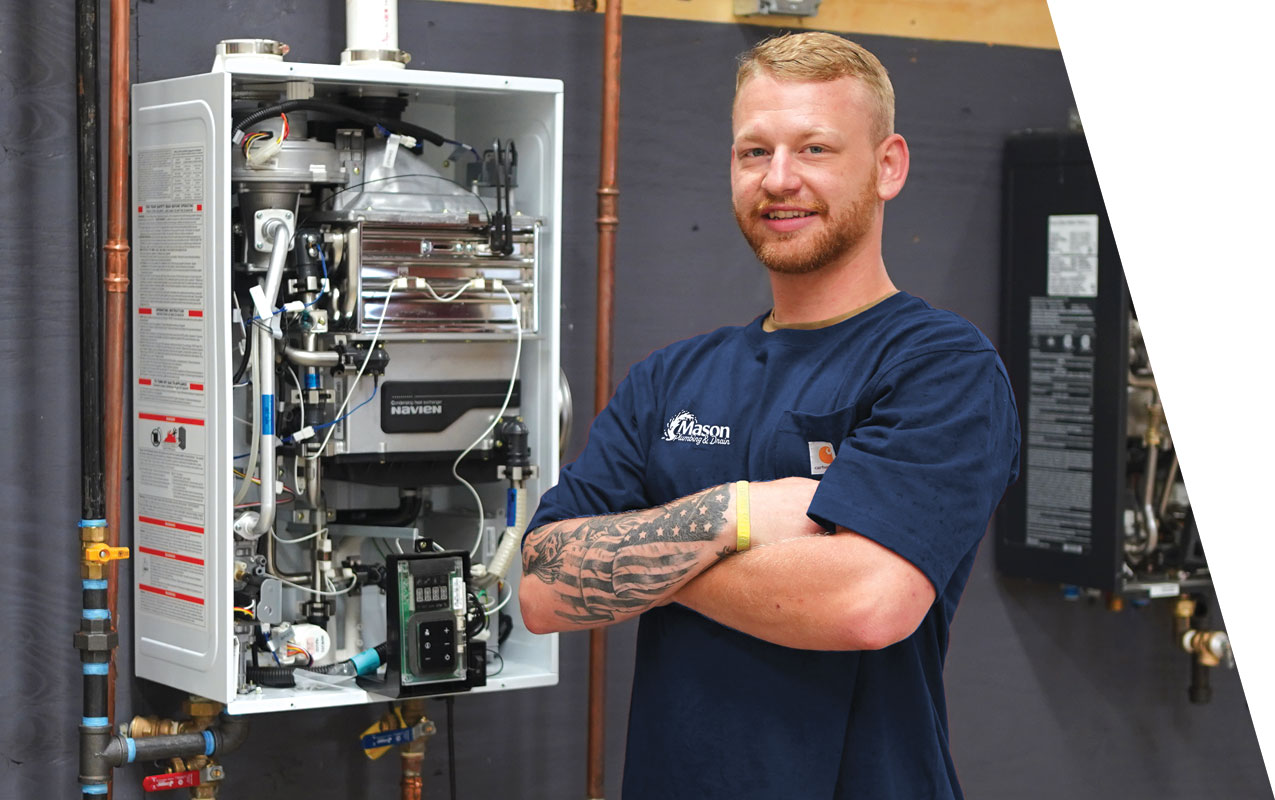 Water Heater & Water Supply Services in Mason
When it comes to installing the most durable products, no one does it like Mason Plumbing & Drain. We've tested our water heaters in some of the toughest and most hostile environments to make sure they last as long as possible while providing as many years of hot water as possible. 
If you're looking to replace your water heater or have repairs performed on a water heater, Mason Plumbing & Drain has all the skills and expertise you need at prices you can afford. Our Mason water heater experts can perform any type of water heater service that comes our way here in Greater Cincinnati, Greater Dayton and surrounding areas. 
Affordable Drain Cleaning Services
Our list of commercial plumbing services at Mason Plumbing & Drain includes drain line cleaning services, drain check-ups, hydro-jet drain services, drain repairs, drain installation, drain video inspections, drain snaking and other drain services. We provide affordable drain cleaning services for septic systems, sewer lines, grease traps and garbage disposals to help keep your home or building's drains flowing and keep your plumbing working at its best. Regular cleaning helps mitigate drainage issues and sewer problems and it helps alleviate problems with drain odors. In addition to cleaning away drain clogs and fixing slow drains and removing odors, our drain plumbers help prevent issues with noisy pipes and noisy drains. Our drain services promote pipe longevity, which saves you money and reduces the risk of bacteria and mold. When you hire our team of local drain specialists, overflowing drains and flooding problems become a thing of the past. This also helps lower the risk of causing damage to plumbing work and prevents plumbing problems down the road.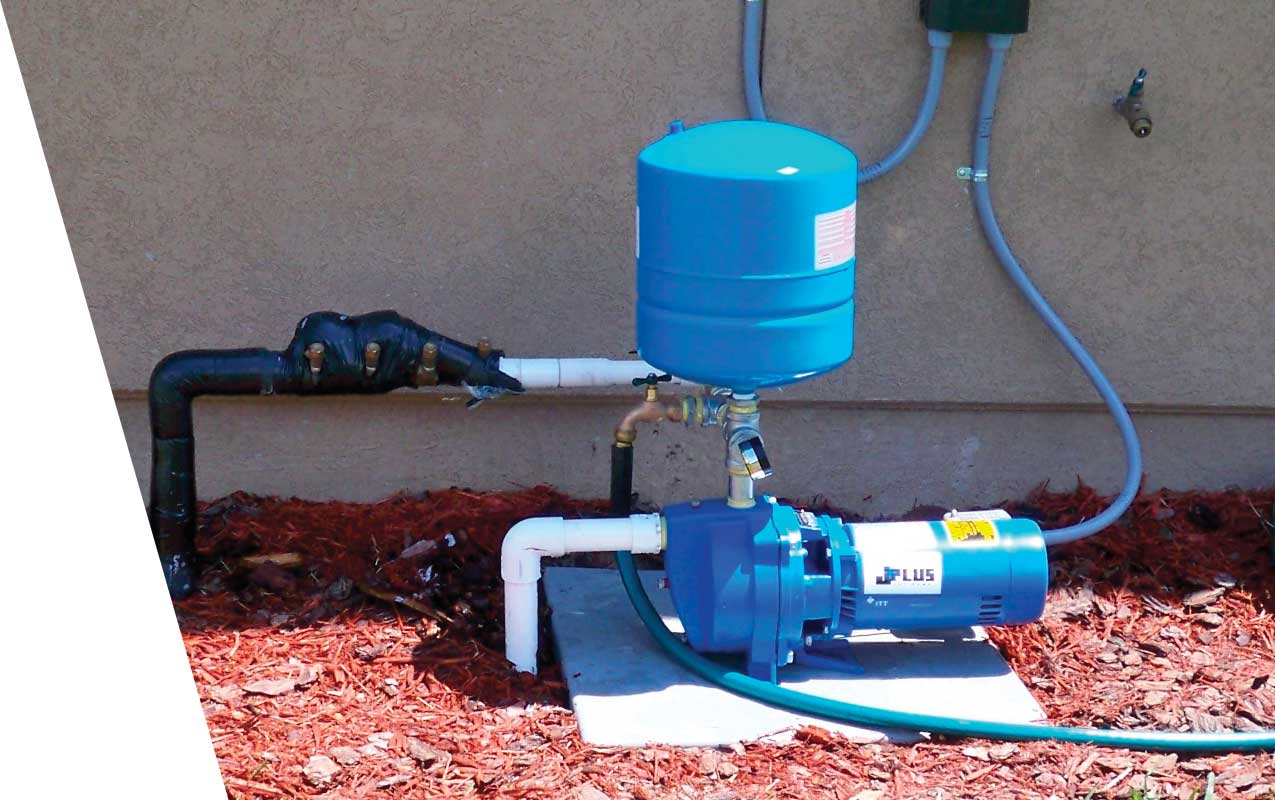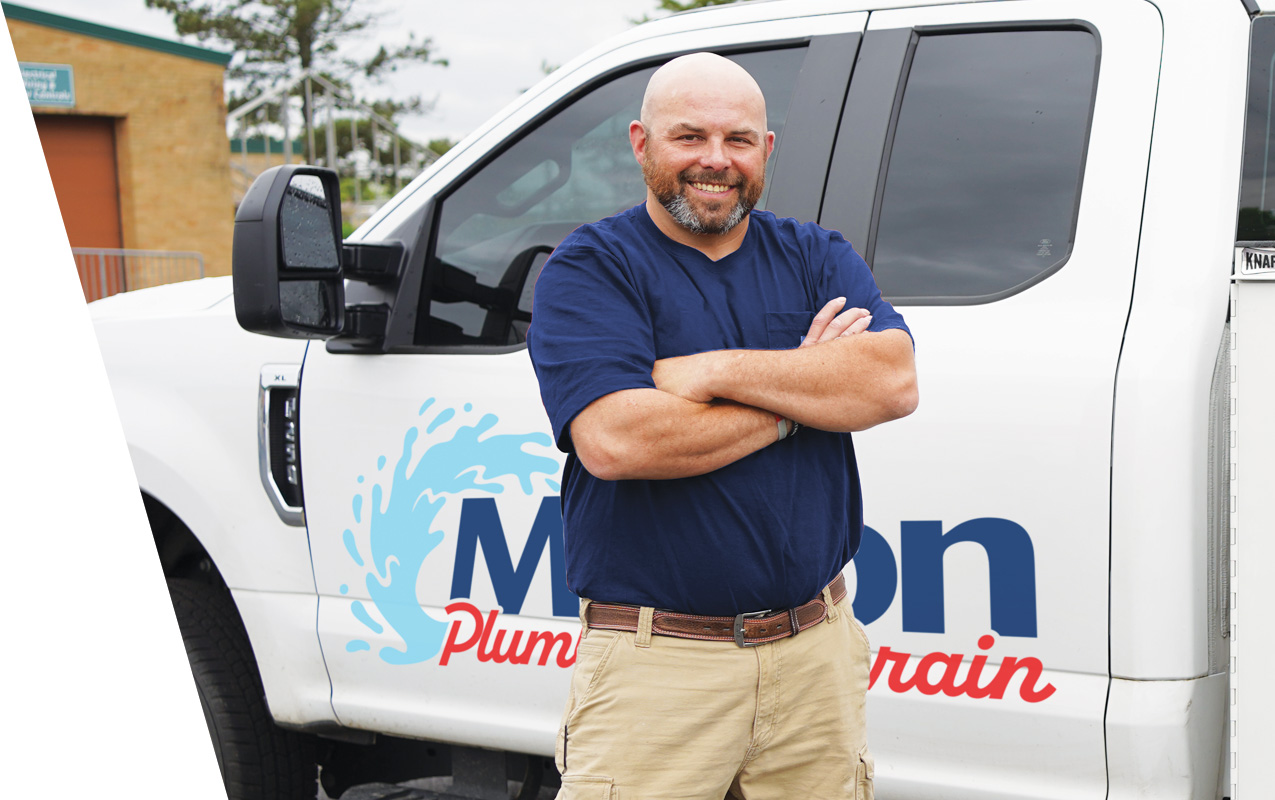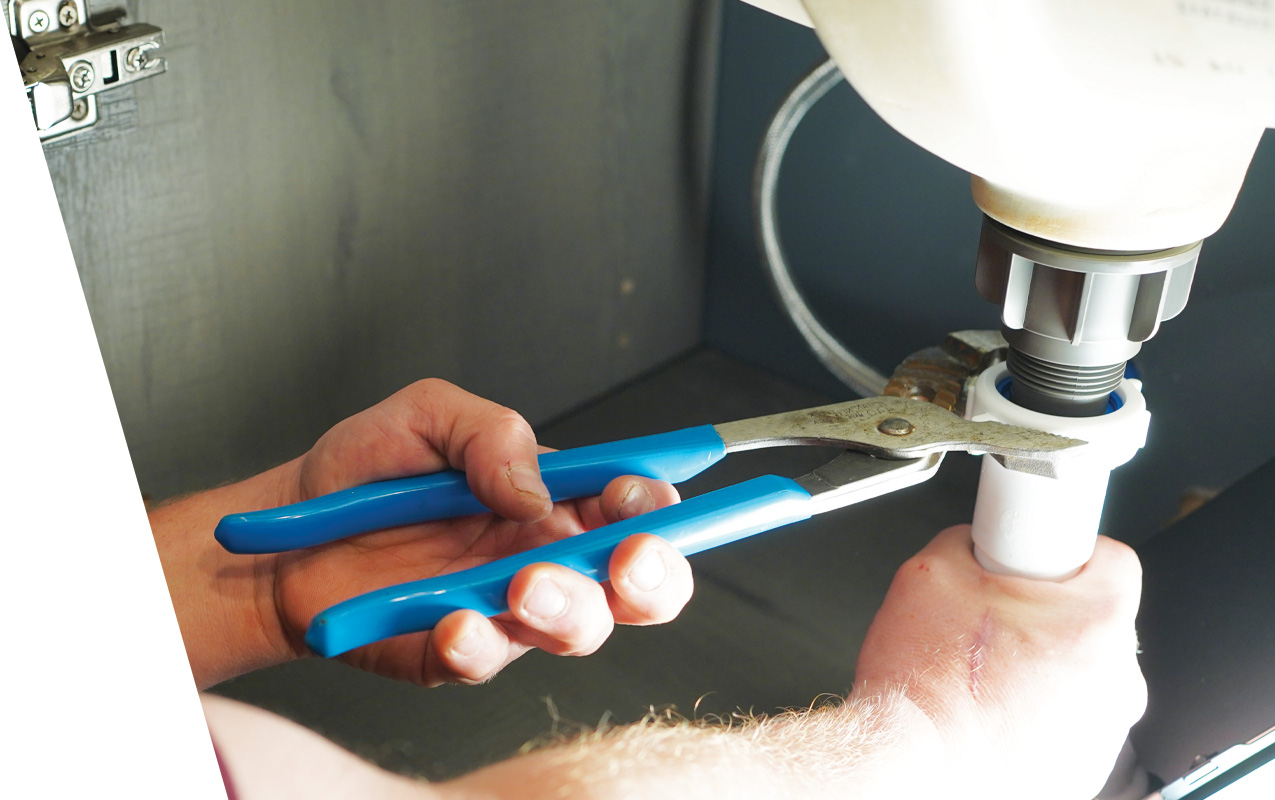 Why Choose Mason Plumbing & Drain?
A reliable plumbing contractor will never offer expert services at extremely-cheap prices (or cutthroat rates). Potential customers should always be suspicious of anyone who does this. Because reputable plumbers who are established know the value of their work and the amount of money that goes into sustaining a reputable business that offers reliable plumbing solutions, they are usually fairly firm on their prices. Reputable companies have all sorts of overhead costs. Some of these costs are put in place
for the customer's sake. Plumbing companies or handyman services that offer prices that seem too good to be true almost always come with some sort of hidden risks that can come back to haunt you. We always remind homeowners and business owners needing expert services to be very leery of any plumbing contractors that offer prices that are too good to be true. These cheap plumbers are called fly-by-night contractors for a reason! We are merely looking out for your own good! Although reputable plumbing companies might negotiate prices with customers, that price doesn't change once an agreement is reached.
With decades of experience in the plumbing industry, we've seen it all. No job is too big or small. We want Mason Plumbing & Drain to be the last plumbing company you ever have to call. We offer sump pump repairs, downspout gutter cleaning services, repiping services, mainline cleaning services, sewer line cleaning services, gas line repair, gas line installation, water heater installation, water heater repairs, water heater maintenance, kitchen plumbing services, bathroom remodel services, trenchless sewer line repairs, water softener services, water treatment services, 24/7 emergency plumbing repairs, plumbing installation, plumbing maintenance, plumbing inspections, plumbing winterization, gas leak detection, gas leak repair, and much more!
24/7 Emergency Plumbing Service in Mason, OH
If you're in need of a 24/7 emergency plumbing service in Mason, Ohio, look no further than the skilled plumbers of Mason Plumbing & Drain. Our team is available to take your call at all hours—day or night—to help you with any plumbing issues that may arise. Whether it's a broken water heater or a backed-up sewer line, we'll be on the job right away to get things back up and running again ASAP.
We offer a wide range of services—from drain cleaning to leak detection, pipe repair and replacement—so no matter what type of plumbing issue needs attention, you can count on us for help. We even do inspections before large events like weddings or conferences so that you know everything will run smoothly when it comes time for guests to arrive!
At Mason Plumbing & Drain, we treat our customers like family because building relationships with long-time clients is something we value highly here at our company. That's why we offer free estimates for all jobs as well as excellent customer service before, during, and after each job is completed by our staff members (you'll never see an unskilled worker behind one).